10 Best GPS Trackers for Spying
You may want to keep your children safe, or you may want to keep track of your car, or you may want to ensure that your luggage is never lost again, but whatever the case may be, for all of these reasons and many more, you would need one of the best GPS trackers for spying. These trackers come in many shapes and sizes, and in many colors too. In any case, we give you a rundown of the 10 best GPS trackers for spying.
Spy Tec STI_GL300 Mini Portable Real Time GPS Tracker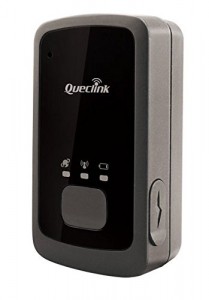 The spy Tec STI_GL300 Mini Portable Real-time GPS tracker is notable for its discreet appearance. It is only slightly larger than a matchbox. The 3-axis accelerometeri provides improved accuracy thanks to the motion sensor, and the accuracy thus provided is hard to surpass. You can setup Geofencesii quite easily. The service also maintains a history of previous activities for up to 1 year. No contract or fees are required, and the service can be stopped or started any time you want. The battery life is also good.
Spy Spot TT8850 Real Time Mini Portable GPS Tracker GPS Tracking Device Gl 200 Micro Tracker
The very effective tracker can fit within your palms. The tracking programme will display the battery life of the Micro GPS tracker after you have logged in. SMS and email alerts will also be directed to you upon logging in. Surprisingly, the battery lasts two and a half weeks. You can set up alerts for Geofences, low battery, motion alert and avail many other advanced features.
Trackport Vehicle Auto Car Fleet GPS Tracker OBD Plug & Track GPS Tracking System

What stands out about this tracker is that you don't need to worry about the battery life. It's easy to install. All you have to do is plug it into your car's OBD II (On Board Diagnostic) port, and the device can receive uninterrupted power supply. This OBD port is usually found in cars built after 1996. All you need is a web browser to receive updates regularly, at intervals of 10 seconds. You can also activate Geofence to receive alerts or text messages whenever the car leaves or enters the virtual fence.
TK102 Mini Spy Real-time Tracker For GPS GSM GPRS Systems

This handy model provides you with numerous useful functions. You get Geofencing, movement and overspeed alerts, and more importantly, you can use the SOS button to alert authorized numbers every 3 minutes with a text message calling for help. The battery lasts 48 hours on standby, and works at extremes of temperatures and humidity.
TOMTOP TKSTAR Mini/Waterproof GPS Tracker GSM AGPS Tracking System for Children Parents Pets Cars

Characterized by its sleek design and small and lightweight size, the TOMTOP TKSTAR GPS tracker can last you a good 240 hours, that is a good 10 days. You can monitor the tracker on Google Maps and use the tracker for vehicle fleet management. Pressing the SOS button activates the SOS system. The device uses both GPS and GSM/GPRS networks, and you can locate the track the device using the internet or text messages.
Anysun GPS SMS Tracker TK103B

When the Anysun GPS tracker TK 103B works, it uses both the GPS satellites and the GSM/GPRS networks. You can use it on a variety of vehicles like cars, vans, trucks and bicycles, but you can also use it to monitor children. There is an SOS button that can be used to activate the SOS alarm in cases of emergencies. Low battery and power off alarms can go off to alert you in the relevant cases. A geofence can be setup, and a movement alarm enabled to ensure that any motion leads to notification to you. You need to purchase a SIM card separately for the device.
Falcon NO FEE GPS Tracker Car Tracking Device

The Falcon GPS tracker is a rather expensive one that comes with a free SIM card and a free case. It's a very good tracker with a good battery life. It works in multiple countries of the world.
Spy Matrix PRO GPS – Real Time Live GPS Tracker Law Grade

You can track the Spy Matrix PRO GPS tracker in real time. With an internal battery and antenna, the device can help you provide playback for up to 90 days. If you are travelling at less than 10 miles per hour, the device transmits every 20 feet. Otherwise, when you are travelling at more than 10 miles per hour, the device transmits once every 10 seconds. No contracts are required for making use of this service. When the motion sensor is activated, the battery life is extended because the battery is used only when the device senses motion. In such cases, assuming daily usage of 1 hour, the battery can last from 8 to 10 days. You can see the battery life remaining on the device over the internet. Pleasantly enough, its dimensions are 2.50″ W x 4.00″ L x 0.90″ D.  
LandAirSea LAS-1505 Tracking Key Vehicle GPS Tracking System


The small, pocket sized LandAirSea LAS-1505 GPS tracing system can be most suited for guardians or parents who want to know the whereabouts of their wards or children. The accuracy of the location is correct to 2.5 metres. With the battery lasting 48 hours or 2 days, the discreet device can inform you if the child is speeding, or if you want to see where their employees are driving to. The disadvantage is that you need to retrieve the device before you can download the data logged on the device to your computer.
iTrail GPS Data Logger Spy Car GPS Logging Device


The iTrail GPS data logger spy GPS tracer is a discreet one. It is tiny and can fit in almost anywhere. With it, you can store up to 5 days, or 120 hours, worth of data at once. The motion sensor helps save battery by sending location data only once motion is detected. Although it works with Windows, it is not compatible with MAC. The water resistant piece of equipment is compatible with Google Maps and Google Earth. It is also to charge.
Which of these 10 best GPS spy trackers is best for me?
The 10 devices listed above are amongst the very best GPS spy trackers in the market by most indicators. Deciding on the best GPS spy tracker may be a painstaking process in itself. You may need to weigh in their battery lives, ease of use, compatibility with various software, hardware and OS platforms, price and discreetness before choosing what is the best GPS spy tracker for you.